Monthly Archives: May 2021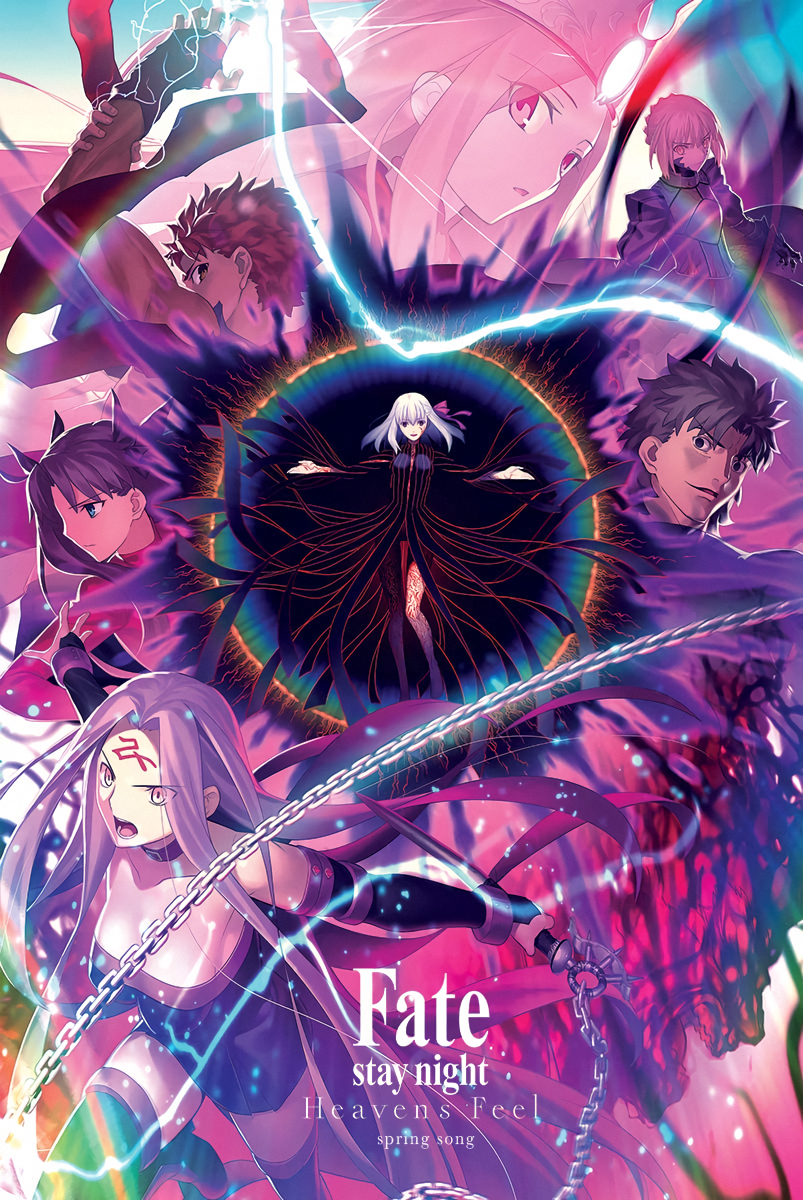 Synopsis:

The Fifth Holy Grail War in Fuyuki City has reached a turning point in which the lives of all participants are threatened as the hidden enemy finally reveals itself. As Shirou Emiya, Rin Toosaka, and Illyasviel von Einzbern discover the true, corruptive nature of the shadow that has been rampaging throughout the city, they realize just how dire the situation is. In order to protect their beloved ones, the group must hold their own against the seemingly insurmountable enemy force—even if some of those foes were once their allies, or perhaps, something more intimate.
As the final act of this chaotic war commences, the ideals Shirou believes will soon be challenged by an excruciating dilemma: is it really possible to save a world where everything seems to have gone wrong?
[Written by MAL Rewrite]
Video Source: Kaleido-SCY
Video: BD 1080p x264 Hi10

Audio Track 1 (Default): Japanese 5.1ch FLAC 24bit
Audio Track 2: English 5.1ch AC-3

Subtitle Source: Kaleido-SCY
Subtitle Track 1 (Default): Full Subtitles (.ASS)
Subtitle Track 2: Signs & Songs (.ASS)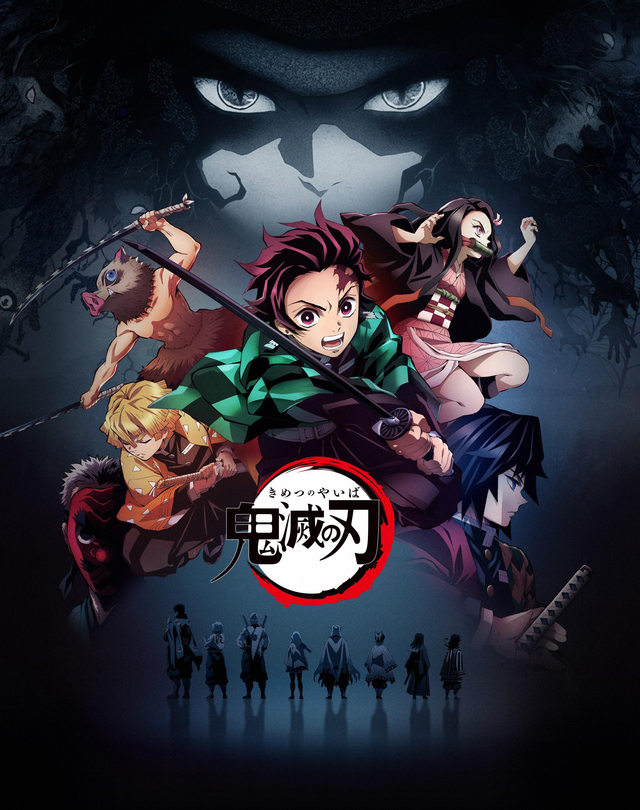 Synopsis:

Ever since the death of his father, the burden of supporting the family has fallen upon Tanjirou Kamado's shoulders. Though living impoverished on a remote mountain, the Kamado family are able to enjoy a relatively peaceful and happy life. One day, Tanjirou decides to go down to the local village to make a little money selling charcoal. On his way back, night falls, forcing Tanjirou to take shelter in the house of a strange man, who warns him of the existence of flesh-eating demons that lurk in the woods at night.
When he finally arrives back home the next day, he is met with a horrifying sight—his whole family has been slaughtered. Worse still, the sole survivor is his sister Nezuko, who has been turned into a bloodthirsty demon. Consumed by rage and hatred, Tanjirou swears to avenge his family and stay by his only remaining sibling. Alongside the mysterious group calling themselves the Demon Slayer Corps, Tanjirou will do whatever it takes to slay the demons and protect the remnants of his beloved sister's humanity.
[Written by MAL Rewrite]
Video Source: SCY
Video: BD 1080p x264 Hi10

Audio Track 1 (Default): English 2.0ch FLAC 24bit
Audio Track 2: Japanese 2.0ch FLAC 24bit

Subtitle Source: Kaleido-Flax/SCY
Subtitle Track 1 (Default): Signs & Songs (.ASS)
Subtitle Track 2: Full Subtitles (.ASS)