Tag Archives: Commie


Synopsis:

Justice, and the enforcement of it, has changed. In the 22nd century, Japan enforces the Sibyl System, an objective means of determining the threat level of each citizen by examining their mental state for signs of criminal intent, known as their Psycho-Pass. Inspectors uphold the law by subjugating, often with lethal force, anyone harboring the slightest ill-will; alongside them are Enforcers, jaded Inspectors that have become latent criminals, granted relative freedom in exchange for carrying out the Inspectors' dirty work.
Into this world steps Akane Tsunemori, a young woman with an honest desire to uphold justice. However, as she works alongside veteran Enforcer Shinya Kougami, she soon learns that the Sibyl System's judgments are not as perfect as her fellow Inspectors assume. With everything she has known turned on its head, Akane wrestles with the question of what justice truly is, and whether it can be upheld through the use of a system that may already be corrupt.
[Written by MAL Rewrite]
Video Source: SCY
Video: BD 1080p x264 Hi10

Audio Track 1 (Default): English 5.1ch FLAC 24bit
Audio Track 2: Japanese 2.1ch FLAC 16bit
Audio Track 3: English Commentary 2.0ch FLAC 16bit

Subtitle Source: Kametsu/SCY
Subtitle Track 1 (Default): Signs & Songs (.ASS)
Subtitle Track 2: Full Subtitles (.ASS)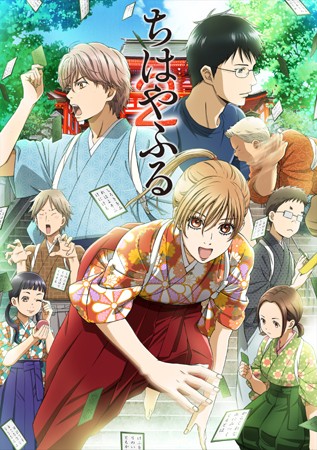 Synopsis:

Chihaya Ayase is obsessed with developing her school's competitive karuta club, nursing daunting ambitions like winning the national team championship at the Omi Jingu and becoming the Queen, the best female karuta player in Japan—and in extension, the world. As their second year of high school rolls around, Chihaya and her fellow teammates must recruit new members, train their minds and bodies alike, and battle the formidable opponents that stand in their way to the championship title. Meanwhile, Chihaya's childhood friend, Arata Wataya, the prodigy who introduced her to karuta, rediscovers his lost love for the old card game.
[Written by MAL Rewrite]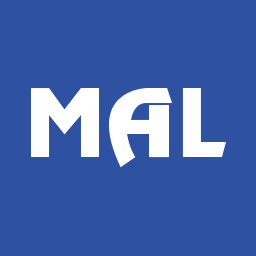 MyAnimeList •

AniDB
Video Source: Commie (Ep1-12), Yurasyk (Ep13-25)
Video: BD 720p x264 Hi10

Audio Track 1 (Default): English 2.0ch AAC ~ 256Kb/s
Audio Track 2: Japanese 2.0ch AAC ~ 162Kb/s

Subtitle Source: Commie modified
Subtitle Track 1 (Default): Signs & Songs (.ASS)
Subtitle Track 2: Full Subtitles (.ASS)